A Limited-Production Collection of Finely Crafted Eyewear
Designed with our signature timeless sense of tradition in mind, this small-batch series combines generations of expertise into each frame, elevating our typical range with a special hand-polishing process and unique adornments found only in this collection. Each frame embodies our history through specially designed, highly detailed insignia, staying true to our tradition as we innovate and expand our craft.
Inspired by our history and the one-of-a-kind legends from our hometown, each frame features a microphone-like design along the temples' exterior, symbolizing the parallel between one's individuality and the rarity of each eyeglass. Only one batch of each design is made, making for an exclusive style held by few.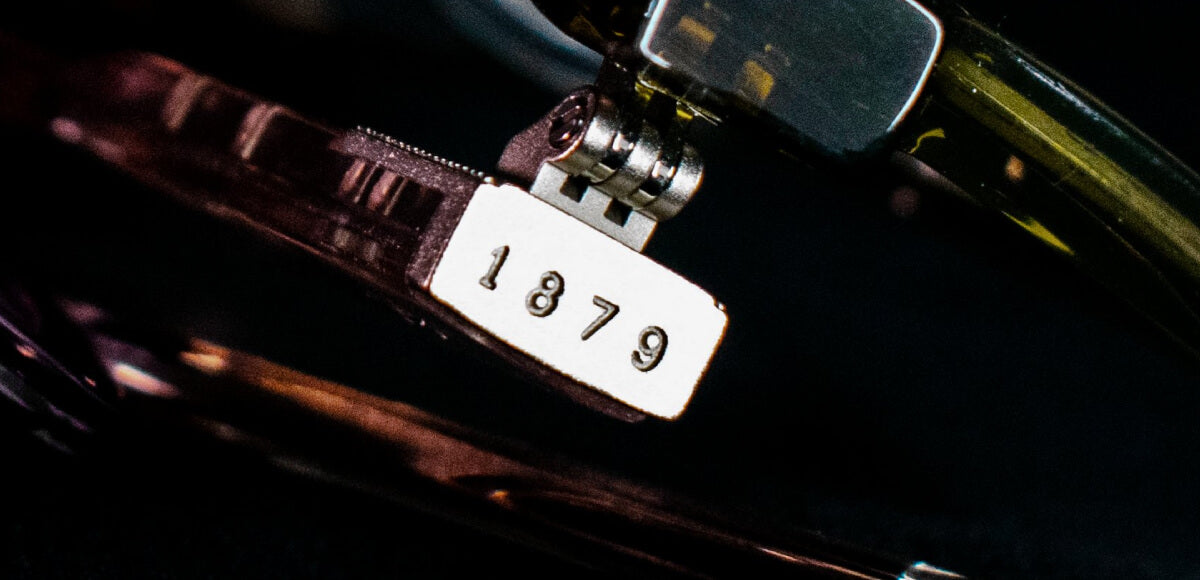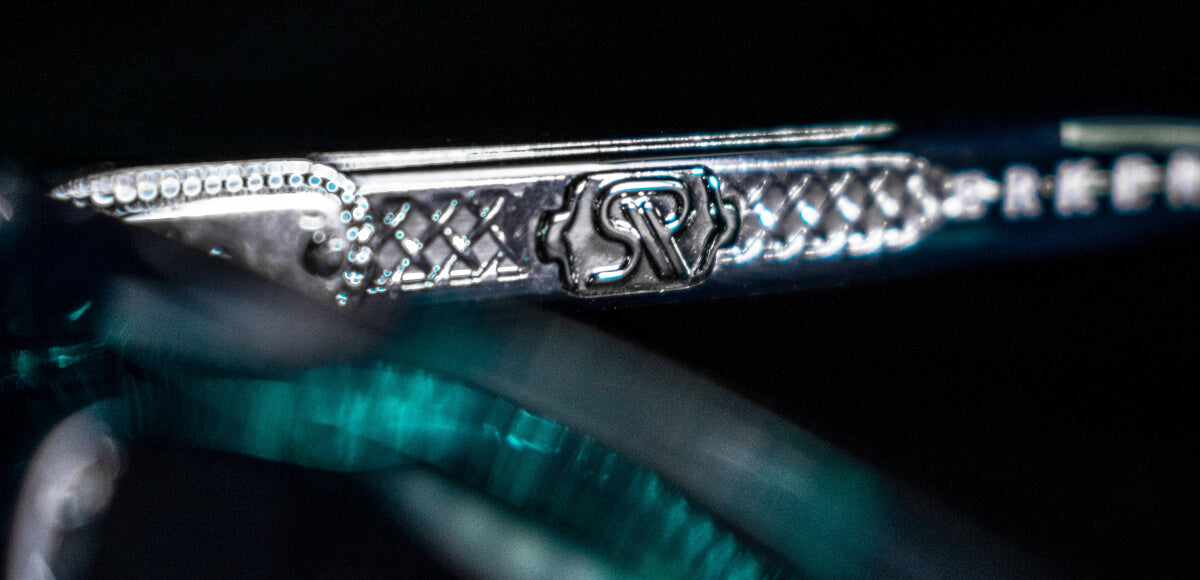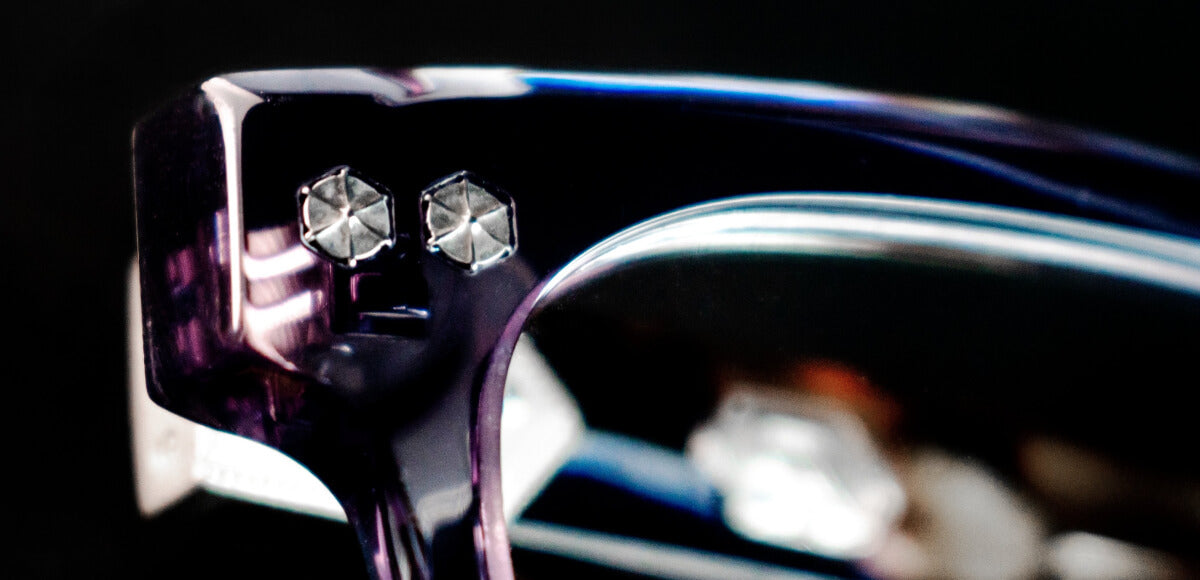 The frames in this collection are specially reserved for our most loyal of customers - those who couldn't imagine their lives without the presence of our heritage brand. To carry this series, ask your rep about joining the order list.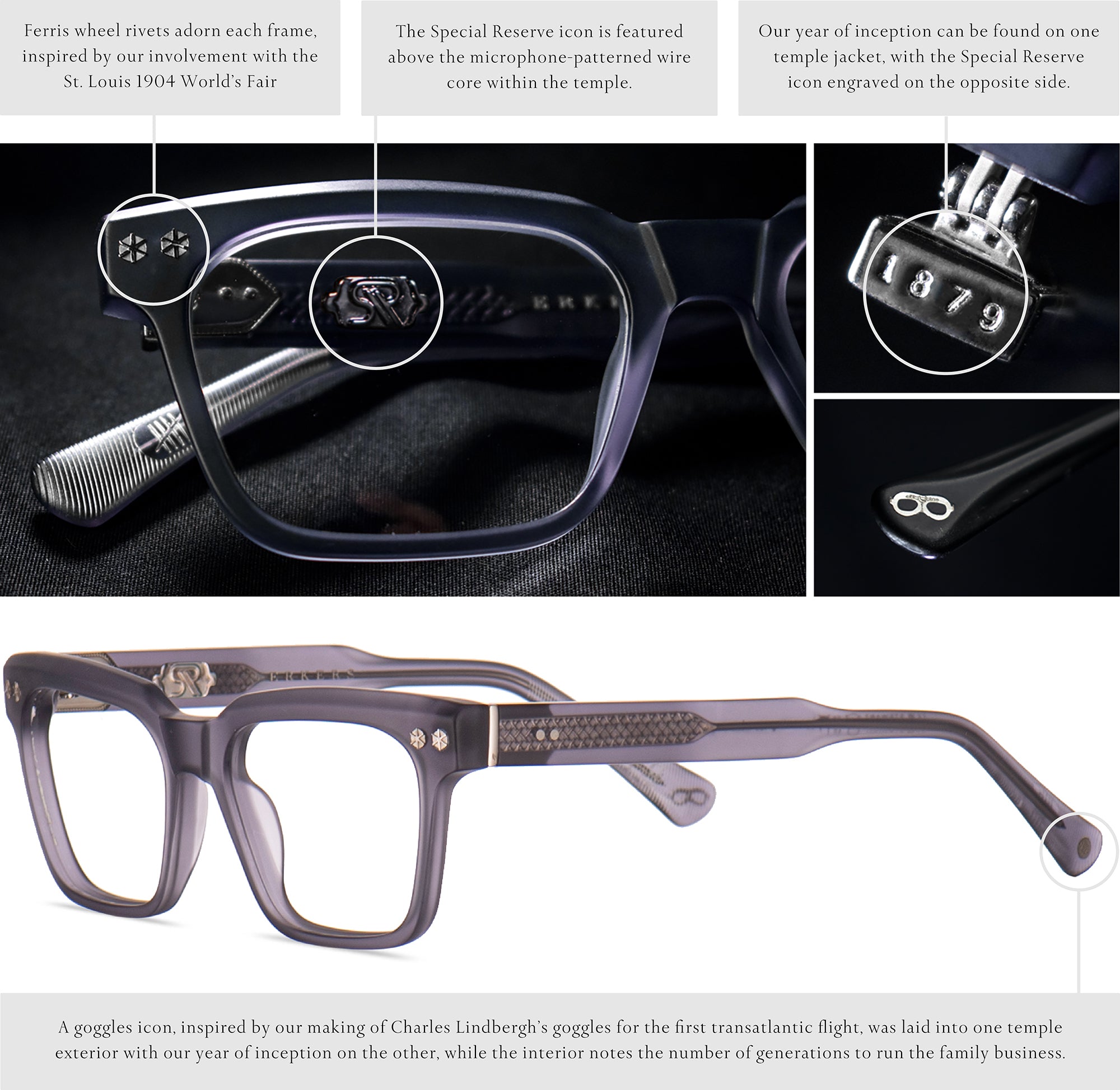 A Look and Feel of Luxury
In designing this collection, we decided that each frame's wearer should feel as luxurious as their frame is exclusive. To achieve that high-end look and feel, we've upgraded our standard matte metal components to a shiny silver, designed special rivets for the fronts and temples, and added decorative etchings with a silver inlay along the temples. Maintaining our high standards of excellence, we craft each frame with the highest-possible quality materials, like biodegradable cellulose acetate and surgical stainless steel. Each frame's acetate color blend is custom designed and found only within this series. Once they've gone through the handcrafting process, each frame is tumbled in a special blend of wood, oil, and other natural materials for a remarkably soft and buttery-smooth finish.